"How, then, can they call on the one they have not believed in? And how can they believe in the one of whom they have not heard? And how can they hear without someone preaching to them? And how can anyone preach unless they are sent? As it is written: "How beautiful are the feet of those who bring good news!"
Romans 10:14-15 (NKJV)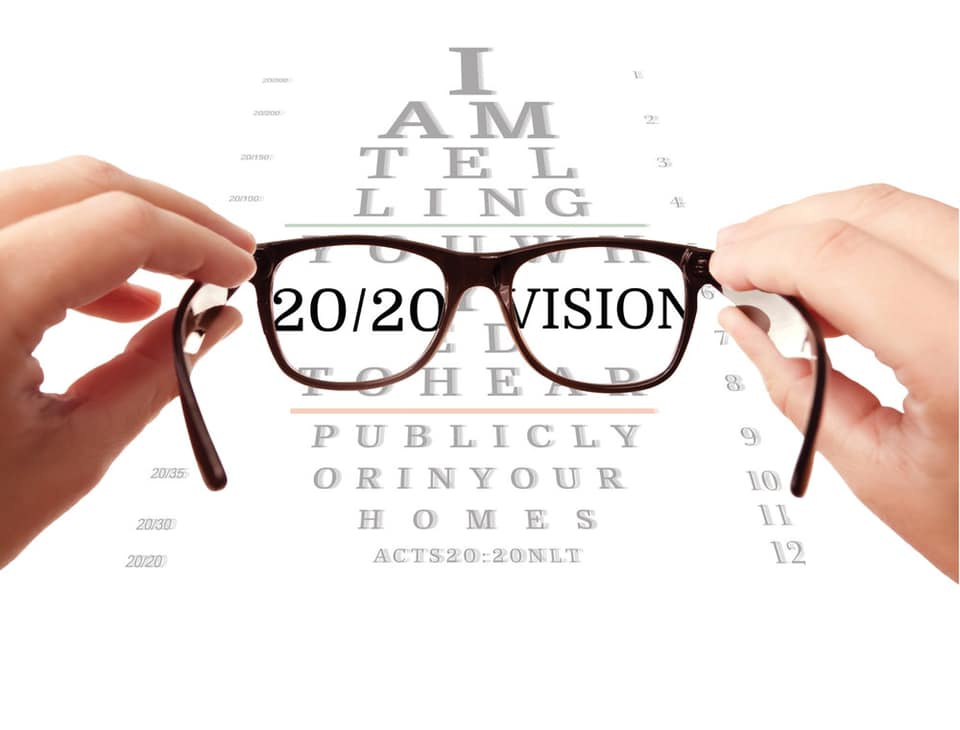 Our Vision for 2020
As we continue to more toward our eternal goal our vision for this community and this body of believers is that we would be a church that isn't ashamed to share the life saving and life changing power of the Gospel of Christ. That we would be a church modeled after Acts 20 and verse 20, and that we will make the vision of our congregation one that focuses on taking that life saving message from person to person; house to house.
...how I kept back nothing that was helpful, but proclaimed it to you, and taught you publicly and from house to house,...

Acts 20:20 (NKJV)

Robert A. Miller
Pulpit Minister
Robert and his family came to Pleasanton in September of 2019 to begin their work with us. Robert is a United States Air Force Veteran and Hospice Chaplain. Robert received his Bachelors in Biblical Studies from Colorado Christian University and completed his Masters Degree, M-Div, from Grand Canyon University. Robert has been married to his beautiful wife, Ann, for 9 years this year and they have 3 beautiful children together. Robert has a passion for preaching the Gospel and a zeal for getting out in the community and meeting the needs of those he comes in contact with. Missionary work is close to his heart and he has served as a missionary in Europe, Africa, Afghanistan, India, and Burma. He believes that we all have missionary work to do and whether it's in a far off country or in our very own backyard, the message of Christ is essential and needs to be taught and heard by all.
"God's Word holds something for us all. Not only is it the way that leads unto salvation, but it is the answer for those who struggle. It is both the hope and promise of something greater. It gives us something, peace, that cannot be obtained anywhere else "
Robert Miller
Favorite Verse
"Oh man, do I have to have just one? I think it depends on the day, the situation, and the emotion that I am feeling at the time. Knowing the work that we have ahead, I would have to say that right now, I have been focusing a lot on Romans 1:16...
"For I am not ashamed of the gospel [
c]of Christ, for it is the power of God to salvation for everyone who believes..." Romans 1:16